Rediscover fruit delivery: Baskets of fresh, seasonal fruit, sweet exotic flavours… it's hard to resist these compositions at prices as sweet as their contents.
We've also included artisanal treats such as jams and fresh juices, so you're sure to enjoy them.
A fine selection
Everything is good in our compositions. Quality juices, artisanal dried fruits or gourmet jams, we do everything possible to offer you baskets of ripe fruit and premium products.
Real immune boosters
« Mens sana in corpore sano ». Offer vitality with our gourmet baskets. These assortments are ideal for filling up on vitamins and antioxidants (which act against cell aging). Tasty and healthy, taking care of your body and your health has never been easier.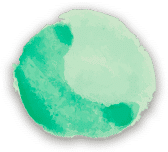 original gifts
Say it with fruits!
Would you like to surprise and awaken the taste buds of your family and colleagues? Change from the traditional box of chocolates or bottle of wine and opt for original, refined and 100% gourmet fruit baskets.
Difficult to choose between island flavours and local delicacies? Tendance Fruit has thought of everything with this composition that combines fresh and carefully selected exotic fruits with quality artisanal products. Satisfying the most demanding palates has never been easier.
At Tendance Fruit, giving pleasure has never tasted so good.
Subscription, various fruit baskets, and even catering, offer freedom with our gift vouchers ranging from 50 to 500 CHF. So, to awaken the taste buds of your friends, your colleagues or your family, it's over here!
Hilaire Schabel
Juin 1, 2022.
Très bon service, je recommande !
Iconia Group
Mai 23, 2022.
Des produits frais et un service à l'écoute. Je recommande vivement Tendance Fruit SA pour vos paniers de fruits au bureau.
Jess Purple G
Mai 23, 2022.
Super service ! Paniers de fruits variés et bons, fruits secs excellents et sans parler du personnel qui est genial. Je recommande !
Excellent service ! Le panier était magnifique!
Kévin Vauthier
Octobre 9, 2021.
maria guarino
Août 7, 2020.
Vouillamoz Fabrice
Juin 28, 2019.
Multiburo Genève Confédération
Mai 9, 2019.
Très bon service
Carole Sandona
Mai 7, 2019.