Vary the pleasures with our seasonal or exotic fruit subscriptions!
Whether conventionally or organically grown, these fruit boxes are the perfect way to add vitality to your daily life. Ready to eat and ultra-vitaminised, choose the quantity of fruit you want (3 to 7 kg) and adapt your delivery frequency as you wish. Flexible and tasty, it will be difficult to do without them…

1
I choose the box of my choice

3
I choose the quantity of fruit I want to receive
4
I determine the delivery frequency
Get into (very) good habits
Artisans at the service of nature, we are proud to offer baskets rich in taste and color. We believe there is beauty in everything. Especially in our fruits.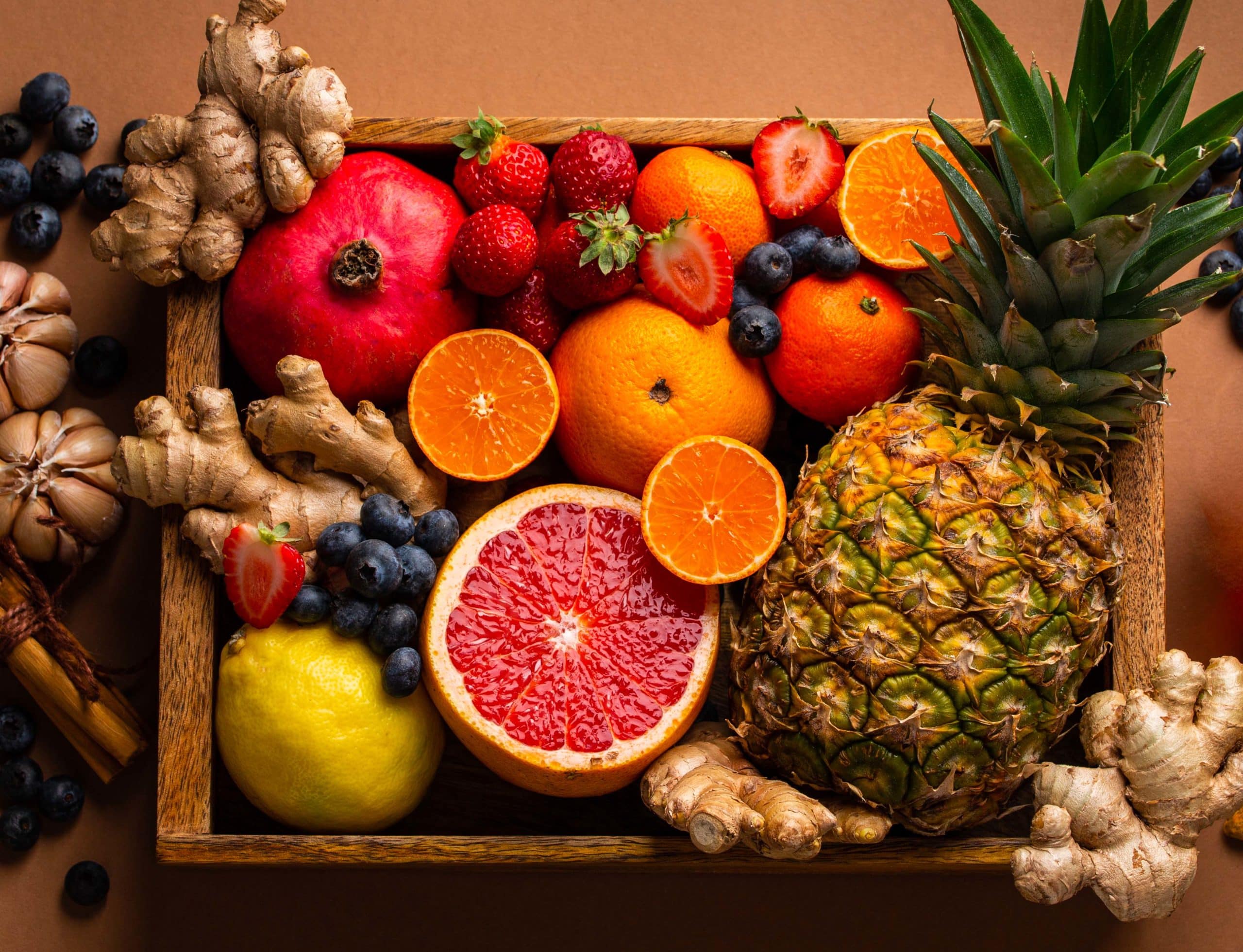 From the 5-star version to exotic compositions or more classic (but still delicious) assortments, our fruit baskets have it all.
Fruits all year long
If you prefer to spend time away from the supermarket, then our subscription packages will appeal to you: exotic or seasonal, we deliver directly to your door.
An adapted format
From 3 to 7 kg, choose the quantity of fruit you wish to receive and adjust it according to your needs. No more waste and no more "eyes bigger than your belly", here everything is adaptable.
Fast and flexible deliveries
Whether you are a private individual or a company, we deliver fruit baskets carefully, quickly (within 24 hours) and free of charge in the cantons of Vaud and Geneva. The icing on the cake is that you can cancel or suspend your subscription at the click of a button and at no cost (and yet we know all about costs). Ideal if you decide to go on holiday on a whim or move to the other side of the world.
Yanyun Lu
Décembre 16, 2022.
Les produits sont toujours en bonne qualité, et le service aussi ! Même si des fois on ne commande pas dans le bon horaire, mais on nous livre toujours ! Merci pour toute l'équipe ( maru sushi) 😍😍
Amedeo Lai
Novembre 17, 2022.
Antonio Babo
Septembre 16, 2022.
Simplement exceptionnel. Merci
Emanuel Sales
Juillet 19, 2022.
Excelente qualité de produits est la sympathie tiptop
Franck Fournier
Juin 29, 2022.
Des jus de fruits frais délicieux. Cela change des boissons industrielles ! Je les recommande.
Liliane Cabrejas
Juin 13, 2022.
J'ai eu la chance de recevoir en cadeau le panier Gourmet. Il était délicieux ! Les fruits sont frais et vraiment mûrs à point. La confiture était délicieuse et les jus : un régal ! Je vous recommande les paniers Tendance Fruit, c'est un cadeau qui m'a réellement ravie et que j'ai pu partager avec mes proches !
Hilaire Schabel
Juin 1, 2022.
Très bon service, je recommande !
Iconia Group
Mai 23, 2022.
Des produits frais et un service à l'écoute. Je recommande vivement Tendance Fruit SA pour vos paniers de fruits au bureau.
Jess Purple G
Mai 23, 2022.
Super service ! Paniers de fruits variés et bons, fruits secs excellents et sans parler du personnel qui est genial. Je recommande !
Excellent service ! Le panier était magnifique!