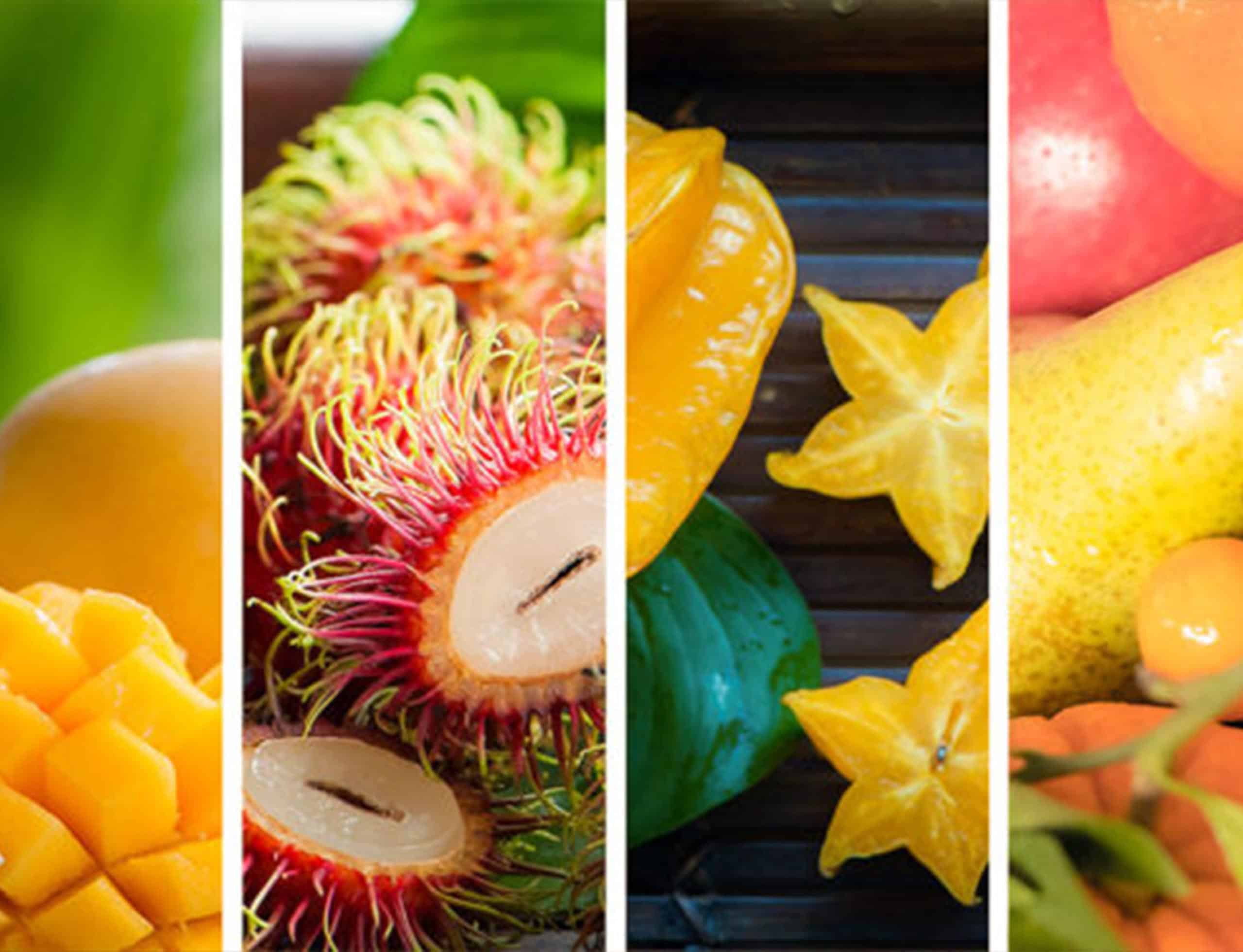 Life is full of moments to celebrate, but some have a special flavor…. At Tendance Fruit, we are committed to supporting you in the best possible way when it comes to special occasions. For birthdays, weddings or even births, we pay attention to the smallest details and we even personalise your compositions so that these unique moments remain engraved for a long time.
Questions, need more information on customisation? Don't hesitate to send us a quick note and we'll tell you all about it.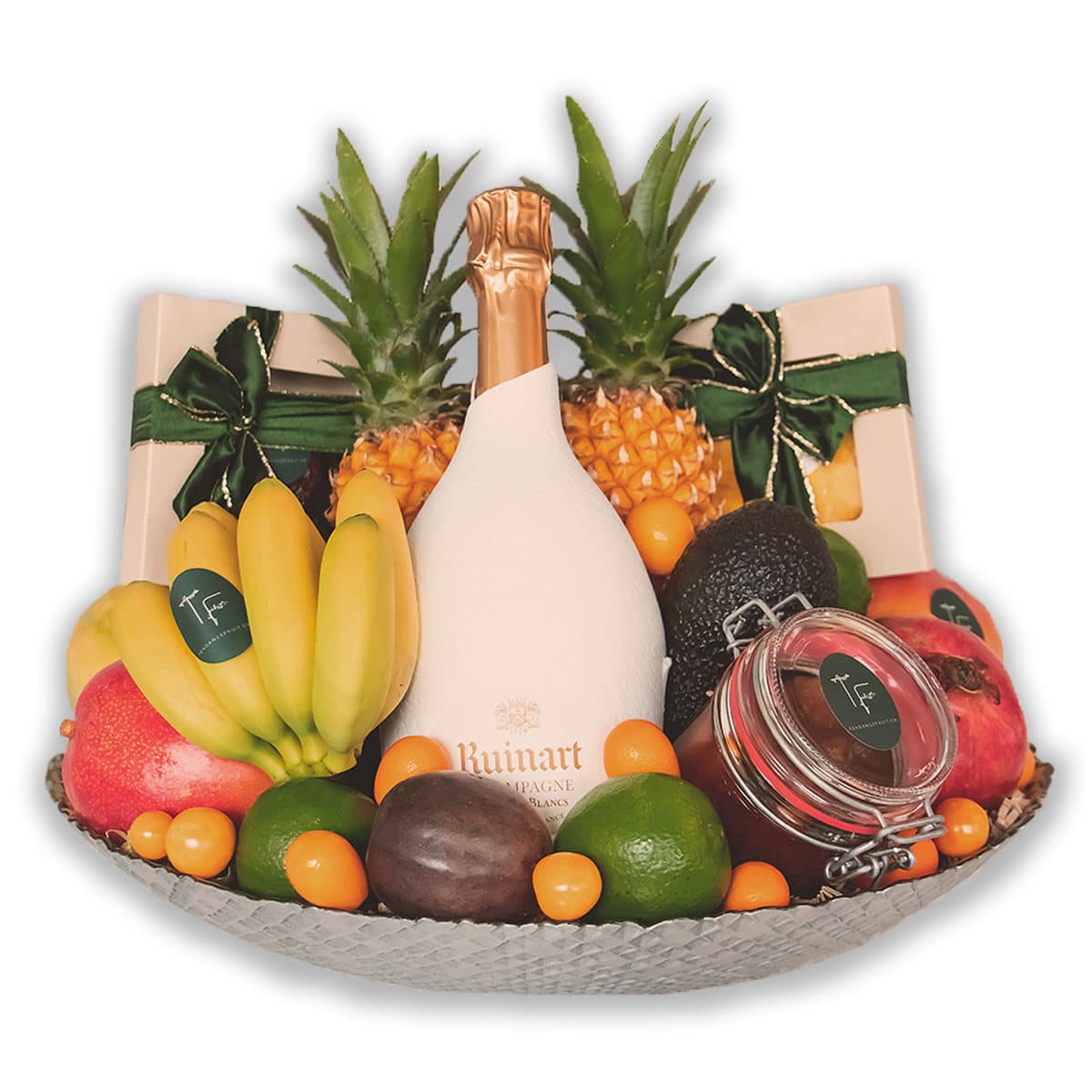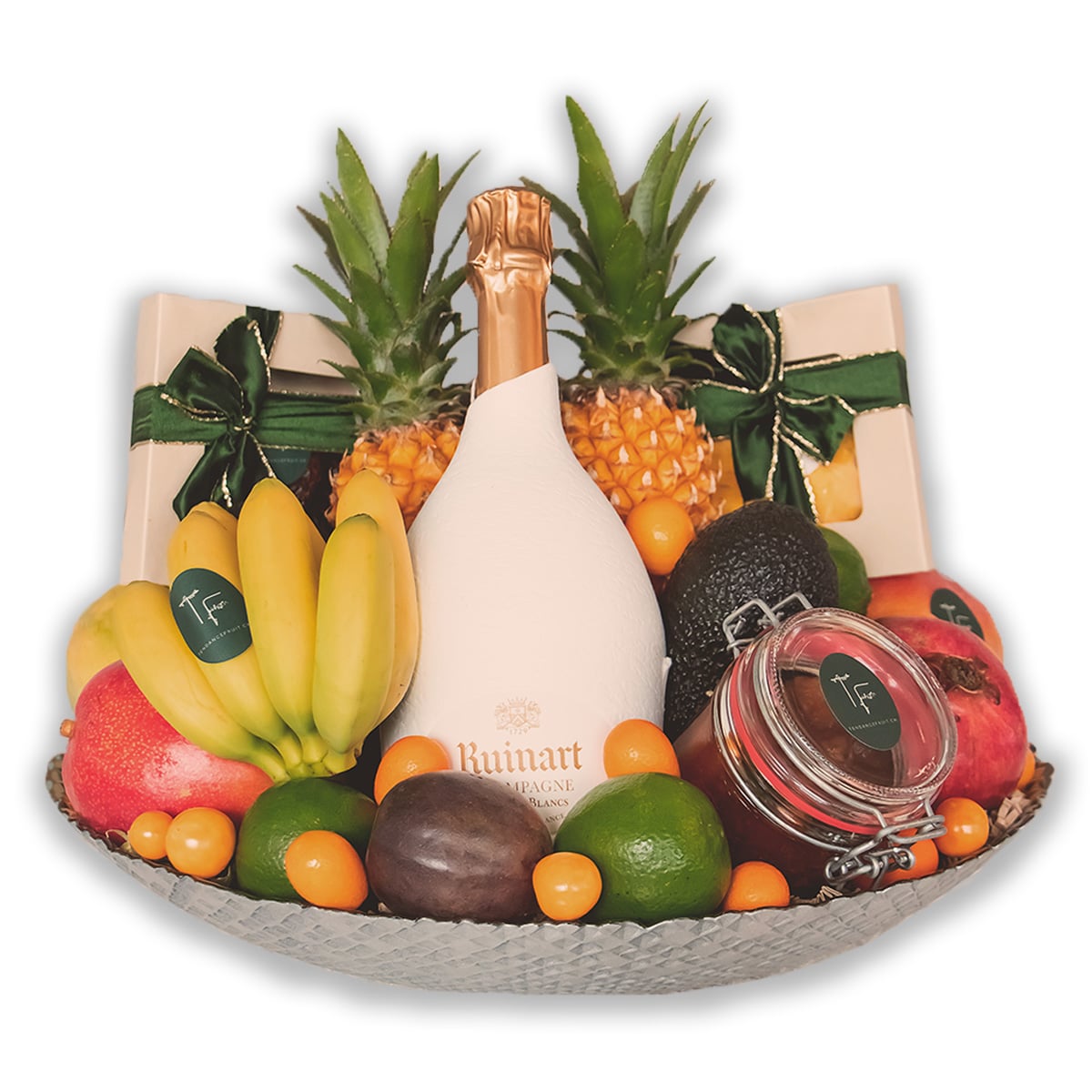 You don't need to know how to dance the Charleston, nor do you need feathers or sequins to pull out all the stops.
The Gatsby is an assortment specially composed to surprise and make a difference: a selection of premium exotic fruits, delicate artisanal products, a careful presentation and to sublimate the whole, a bottle of Ruinart Blanc de Blancs champagne.
With the Gatsby, it is certain that the nights will be long and the tomorrows… vitaminized. All that's left is to take a bite and toast!
Artisans at the service of nature, we are proud to offer baskets rich in taste and color. We believe there is beauty in everything. Especially in our fruits.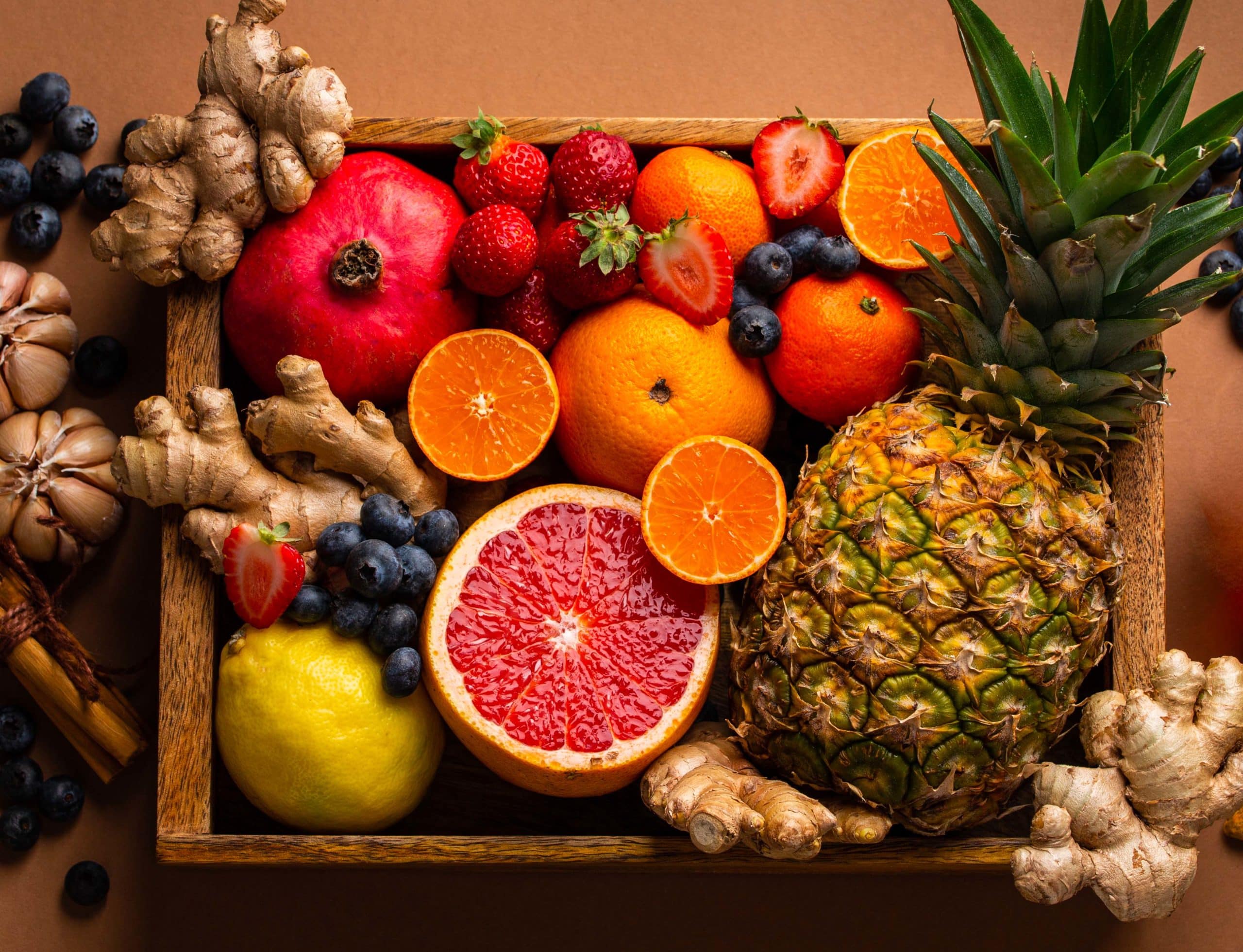 From the 5-star version to exotic compositions or more classic (but still delicious) assortments, our fruit baskets have it all.
Yanyun Lu
Décembre 16, 2022.
Les produits sont toujours en bonne qualité, et le service aussi ! Même si des fois on ne commande pas dans le bon horaire, mais on nous livre toujours ! Merci pour toute l'équipe ( maru sushi) 😍😍
Amedeo Lai
Novembre 17, 2022.
Antonio Babo
Septembre 16, 2022.
Simplement exceptionnel. Merci
Emanuel Sales
Juillet 19, 2022.
Excelente qualité de produits est la sympathie tiptop
Franck Fournier
Juin 29, 2022.
Des jus de fruits frais délicieux. Cela change des boissons industrielles ! Je les recommande.
Liliane Cabrejas
Juin 13, 2022.
J'ai eu la chance de recevoir en cadeau le panier Gourmet. Il était délicieux ! Les fruits sont frais et vraiment mûrs à point. La confiture était délicieuse et les jus : un régal ! Je vous recommande les paniers Tendance Fruit, c'est un cadeau qui m'a réellement ravie et que j'ai pu partager avec mes proches !
Hilaire Schabel
Juin 1, 2022.
Très bon service, je recommande !
Iconia Group
Mai 23, 2022.
Des produits frais et un service à l'écoute. Je recommande vivement Tendance Fruit SA pour vos paniers de fruits au bureau.
Jess Purple G
Mai 23, 2022.
Super service ! Paniers de fruits variés et bons, fruits secs excellents et sans parler du personnel qui est genial. Je recommande !
Excellent service ! Le panier était magnifique!