A special moment to celebrate, a particular message to convey? What if you opted for a luxury version of fruit baskets? A delicious, original and customizable gift!
From signature champagne to vitamin-packed tropical fruit to ultra-tasty homemade sweets, our festive gift baskets have never looked so good. Here, tasting is synonymous with sophistication.
Sophisticated compositions
What if the gift basket became synonymous with refinement? Champagne Veuve Clicquot, a selection of fruits and high quality products, look no further and offer a gift full of details and attention.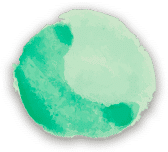 A 100% gourmet selection
Our Prestige baskets are not only very well presented, they are also very tasty.
To satisfy all taste buds, we have added to our fruity selections delicious home-made dried fruits, Medjool dates or home-made jams.
Gifts that make a difference
Wedding, birthday, birth, retirement or just to treat yourself?
Make the difference and opt for the best of fruit and artisanal products through our elegant, generous and always succulent compositions.
An event to celebrate, a person to thank? Let's get the party started ! * – The Festif has everything you need to make your shopping baskets rhyme with a disco ball and Saturday night fever: champagne for sophistication, gourmet jams, tropical and ripe fruits, not forgetting a few homemade sweets to gently accompany your glass of champagne. Sparkling, gourmet and original, stop everything, you have the ideal gift.
 
At Tendance Fruit, giving pleasure has never tasted so good.
Subscription, various fruit baskets and even catering, give freedom with our gift vouchers ranging from 50 to 500 CHF. So, to awaken the taste buds of your friends, your colleagues or your family, it's over here!
Hilaire Schabel
Juin 1, 2022.
Très bon service, je recommande !
Iconia Group
Mai 23, 2022.
Des produits frais et un service à l'écoute. Je recommande vivement Tendance Fruit SA pour vos paniers de fruits au bureau.
Jess Purple G
Mai 23, 2022.
Super service ! Paniers de fruits variés et bons, fruits secs excellents et sans parler du personnel qui est genial. Je recommande !
Excellent service ! Le panier était magnifique!
Kévin Vauthier
Octobre 9, 2021.
maria guarino
Août 7, 2020.
Vouillamoz Fabrice
Juin 28, 2019.
Multiburo Genève Confédération
Mai 9, 2019.
Très bon service
Carole Sandona
Mai 7, 2019.