Looking for inspiration? Find our bestsellers of the moment.
Our products in all their states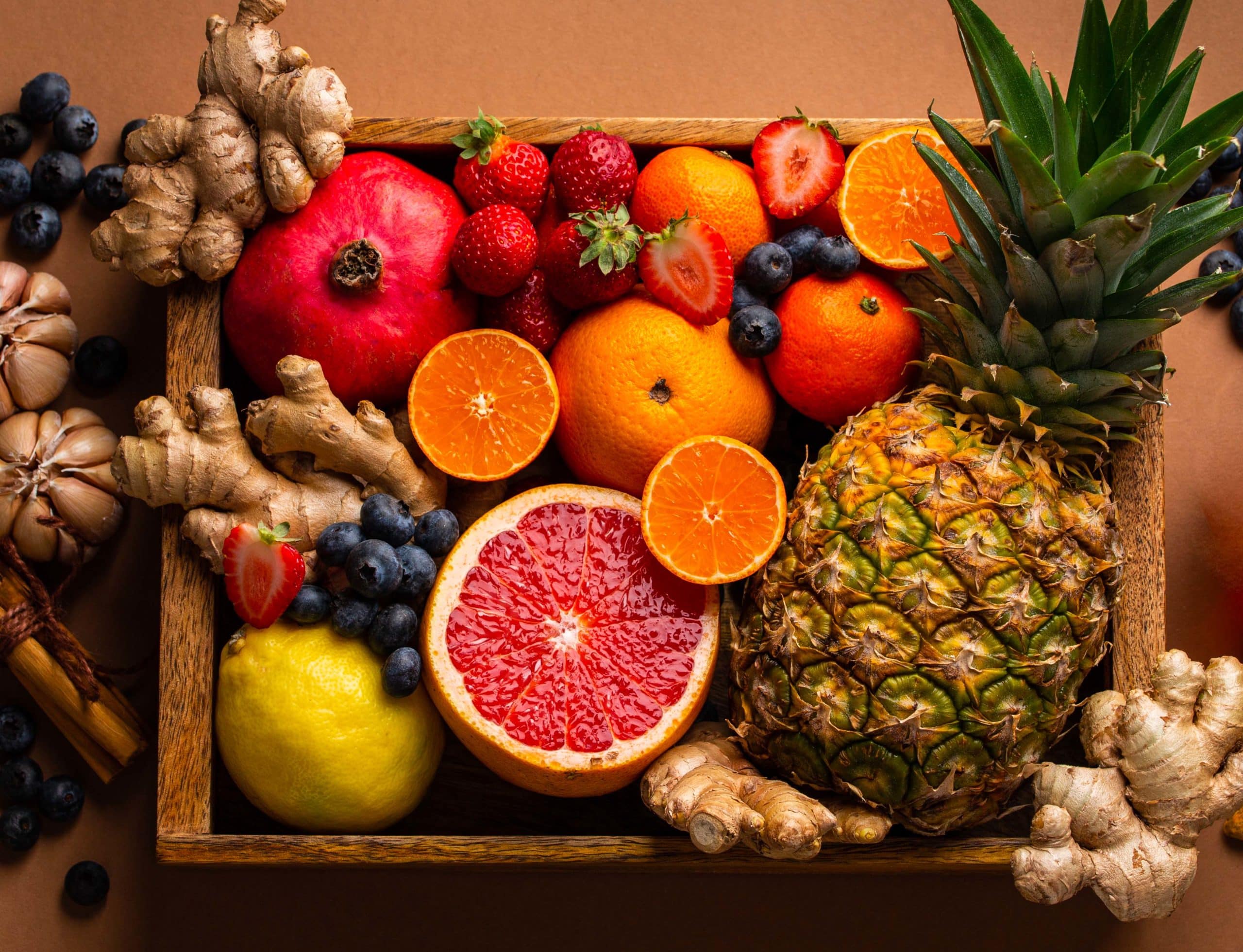 From the 5-star version to exotic compositions or more classic (but still delicious) assortments, our fruit and grocery baskets have it all.
Artisans at the service of nature, we are proud to offer baskets rich in taste and color. We believe there is beauty in everything. Especially in our fruits. And because it is important to us to value each one of them, we decided to transform those with small defects into delicious artisanal products.
Have you ever dreamt of having exotic fruits delivered directly to your home all year round? Tendance Fruit did it. So if, like us, you are a (big) fan of quality fruit, you have come to the right place.
With our subscription formula, there is no more need to worry about the hazards of the supermarket: you choose the frequency of delivery and the format that suits you and we take care of the rest. Nothing could be easier than to enjoy seasonal or exotic fruits on a daily basis.
Tasty fruit, but not only…
Tendance Fruit was born with the desire to create unique garnished baskets and a passion for fruit. An idea as fresh as our products and deep commitments that we have been striving to develop since 2009. Behind our vitaminized baskets is a family history that Roxane, Remko van Buel (daughter and son of the founder) and their team perpetuate in the heart of the canton of Vaud, in Aclens.
Demanding eye, targeted know-how, precise knowledge… Every day, at Tendance Fruit, we select the best fruit for you, just waiting to be tasted. Perfectly ripe, we check their sugar content ourselves. When we tell you that we are rigorous…
Yanyun Lu
Décembre 16, 2022.
Les produits sont toujours en bonne qualité, et le service aussi ! Même si des fois on ne commande pas dans le bon horaire, mais on nous livre toujours ! Merci pour toute l'équipe ( maru sushi) 😍😍
Amedeo Lai
Novembre 17, 2022.
Antonio Babo
Septembre 16, 2022.
Simplement exceptionnel. Merci
Emanuel Sales
Juillet 19, 2022.
Excelente qualité de produits est la sympathie tiptop
Franck Fournier
Juin 29, 2022.
Des jus de fruits frais délicieux. Cela change des boissons industrielles ! Je les recommande.
Liliane Cabrejas
Juin 13, 2022.
J'ai eu la chance de recevoir en cadeau le panier Gourmet. Il était délicieux ! Les fruits sont frais et vraiment mûrs à point. La confiture était délicieuse et les jus : un régal ! Je vous recommande les paniers Tendance Fruit, c'est un cadeau qui m'a réellement ravie et que j'ai pu partager avec mes proches !
Hilaire Schabel
Juin 1, 2022.
Très bon service, je recommande !
Iconia Group
Mai 23, 2022.
Des produits frais et un service à l'écoute. Je recommande vivement Tendance Fruit SA pour vos paniers de fruits au bureau.
Jess Purple G
Mai 23, 2022.
Super service ! Paniers de fruits variés et bons, fruits secs excellents et sans parler du personnel qui est genial. Je recommande !
Excellent service ! Le panier était magnifique!